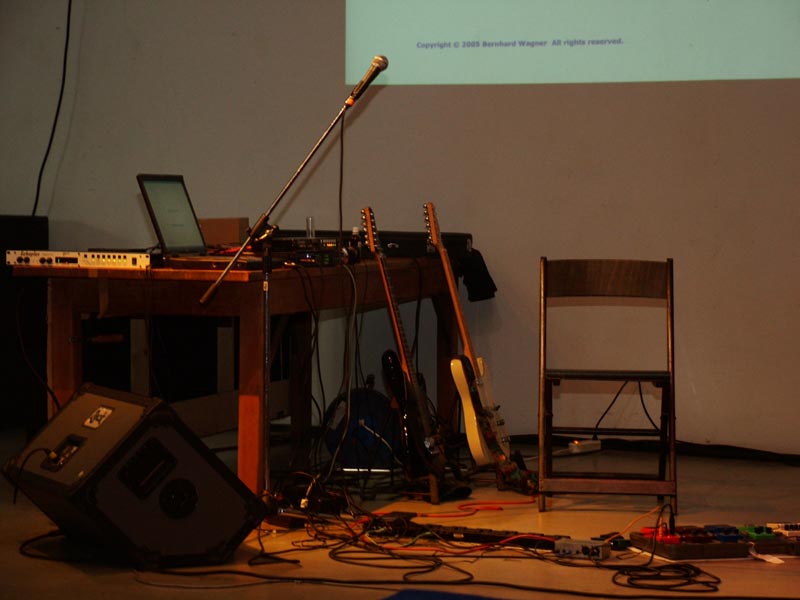 Before the speech. Matthias' blonde EDP is hooked up to the black EDP via MIDI and turned towards the audience merely to show what's going on. No sound going through it. Laptop's strictly used for presentation only!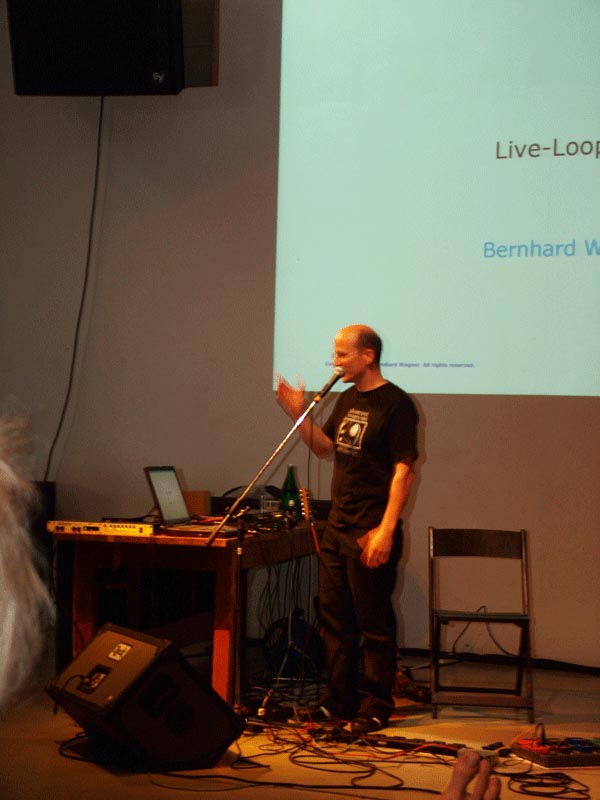 Start of speech...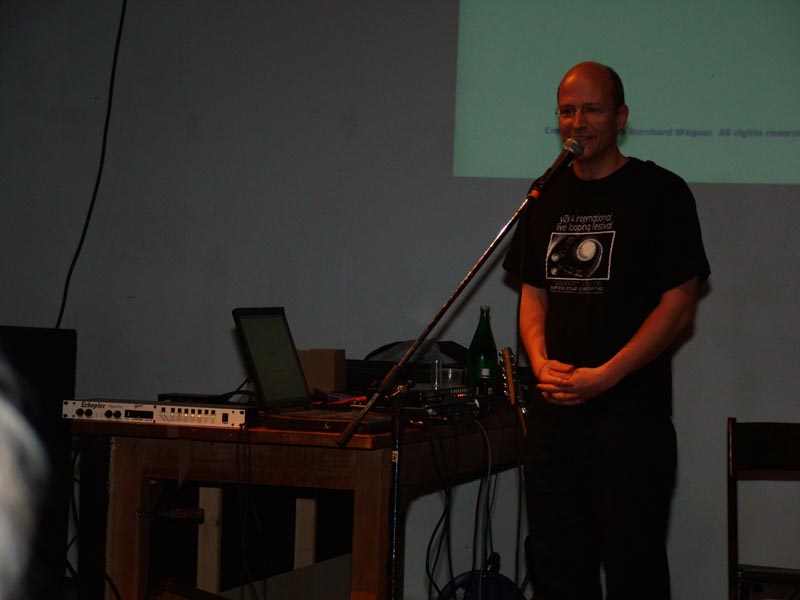 proudly wearing ... y2k4 shirt!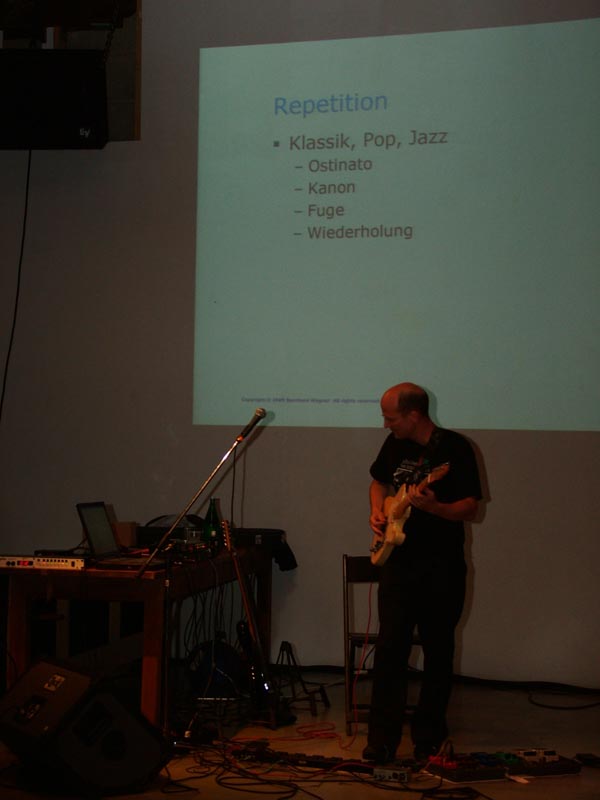 demonstrating canon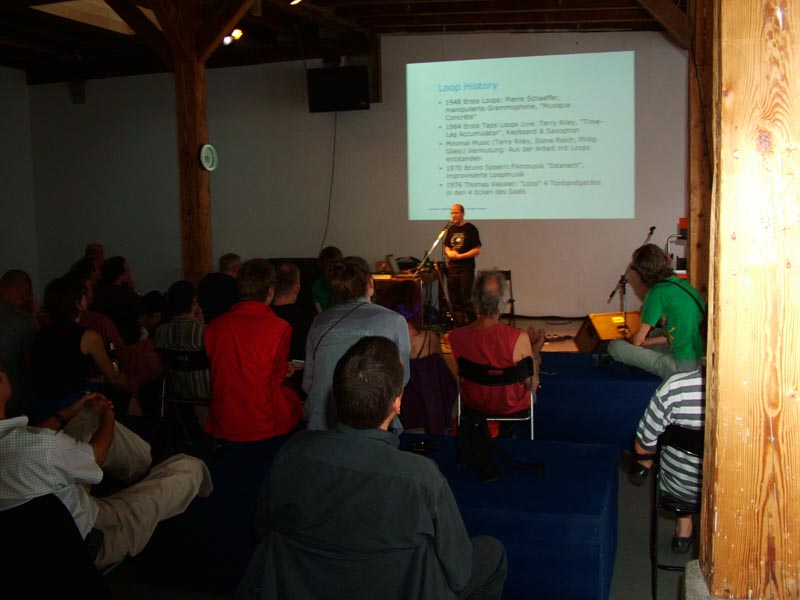 crowd listening to "Loop History"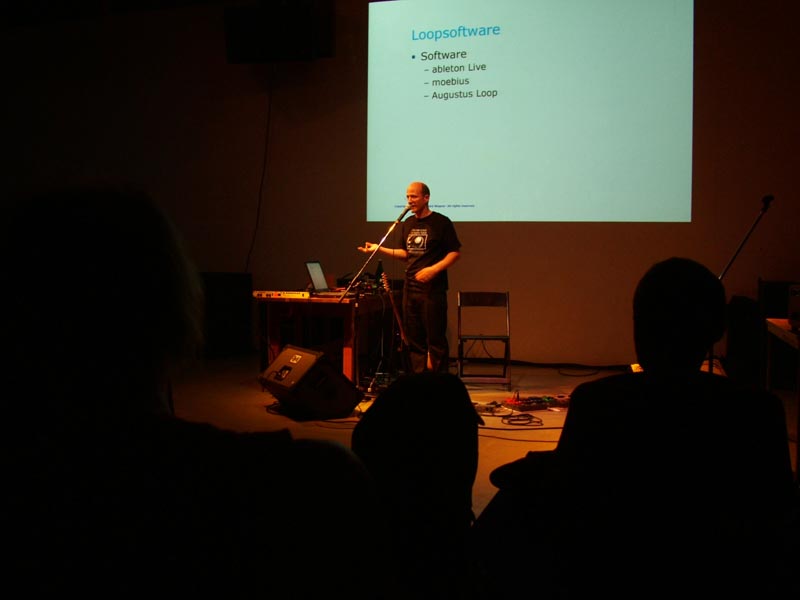 Loopsoftware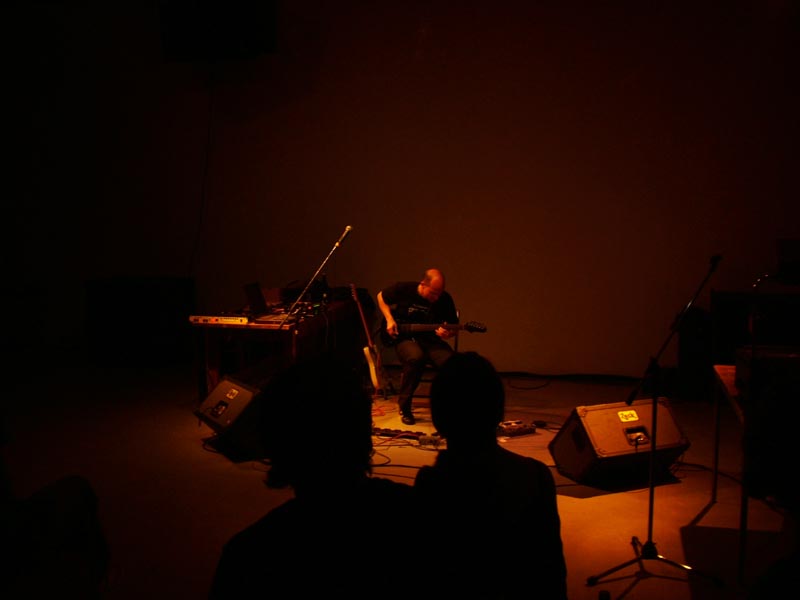 ... and finally: gig
Photos by René Schaad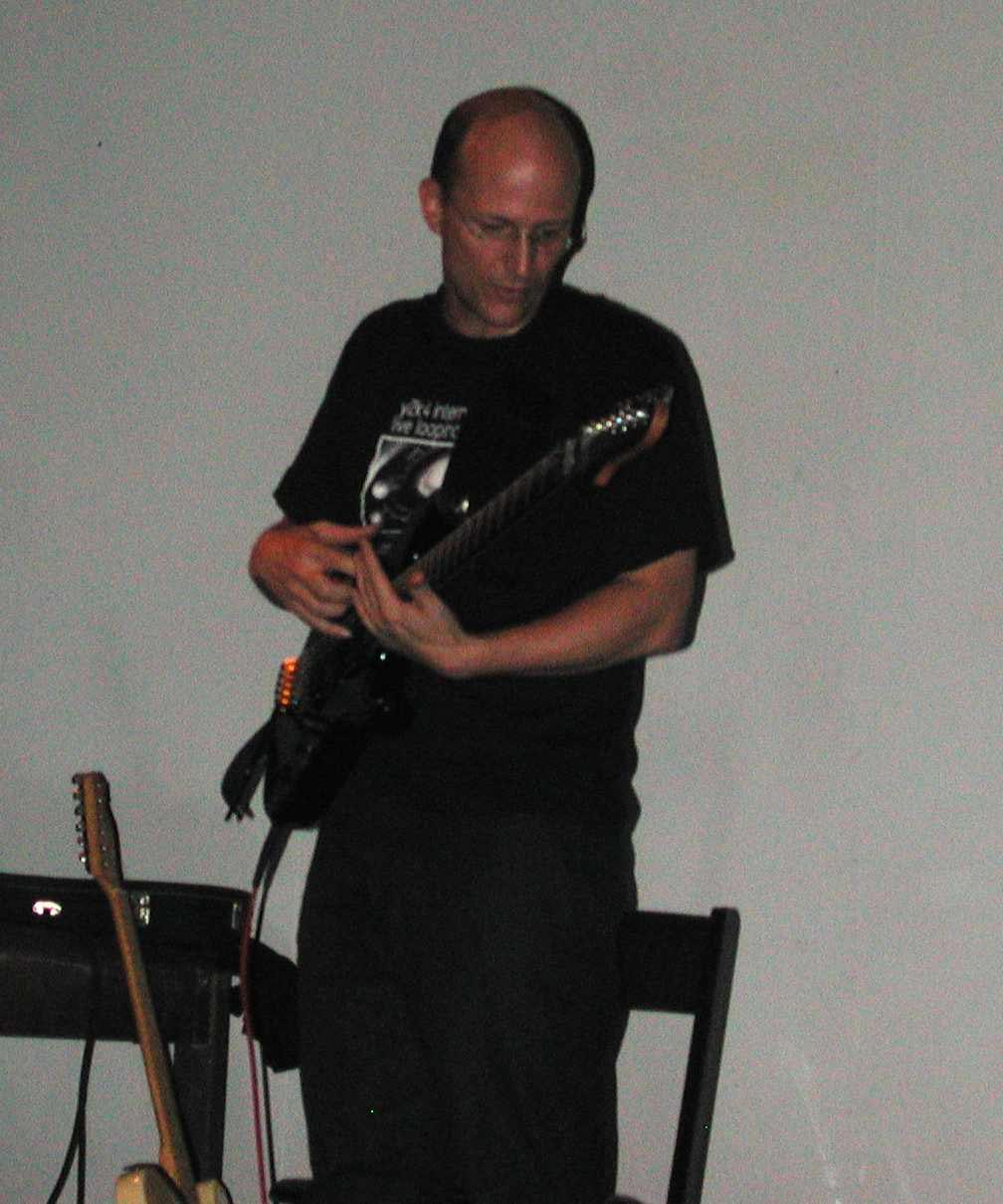 Cute Stompboxes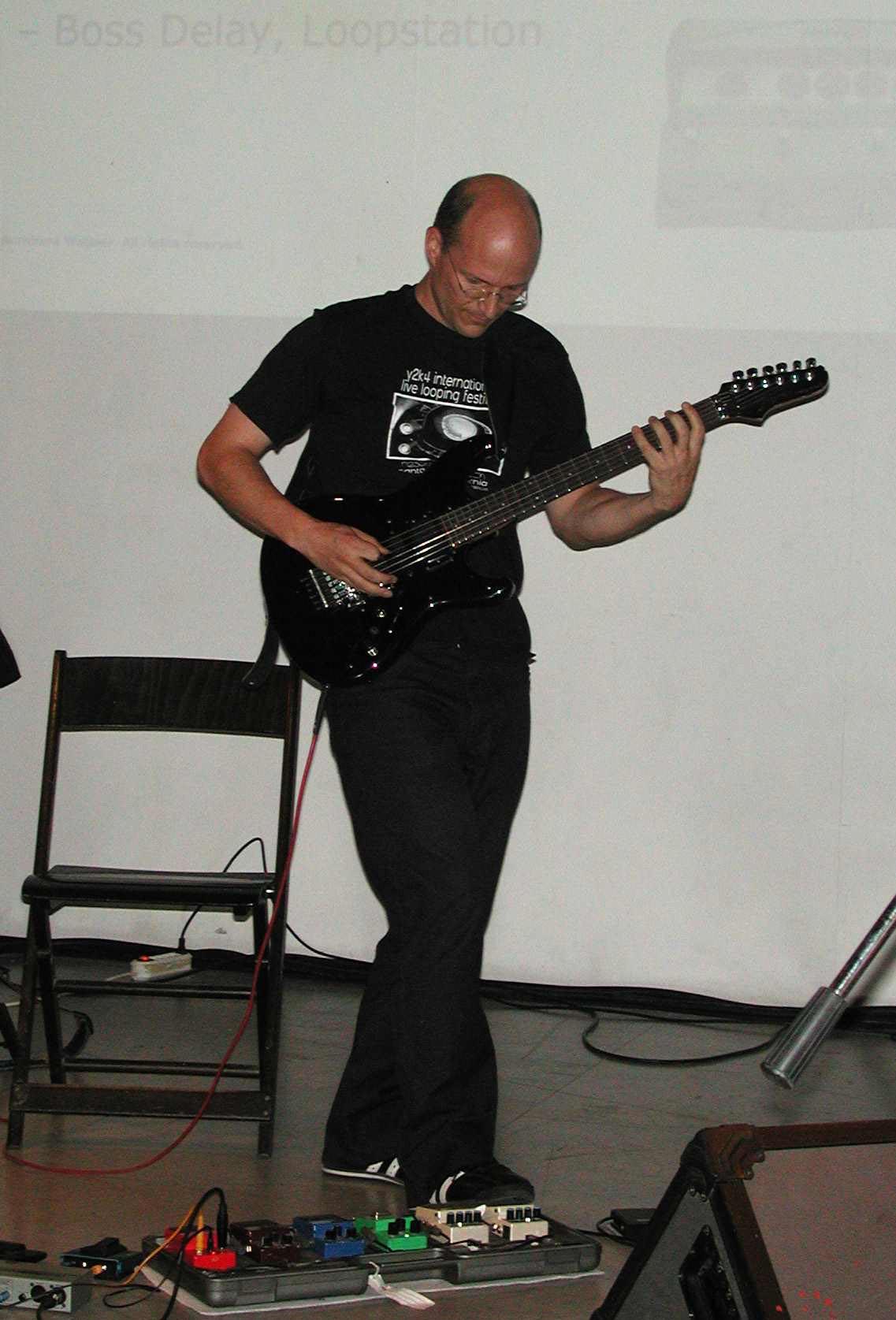 Demoing Boss DD-6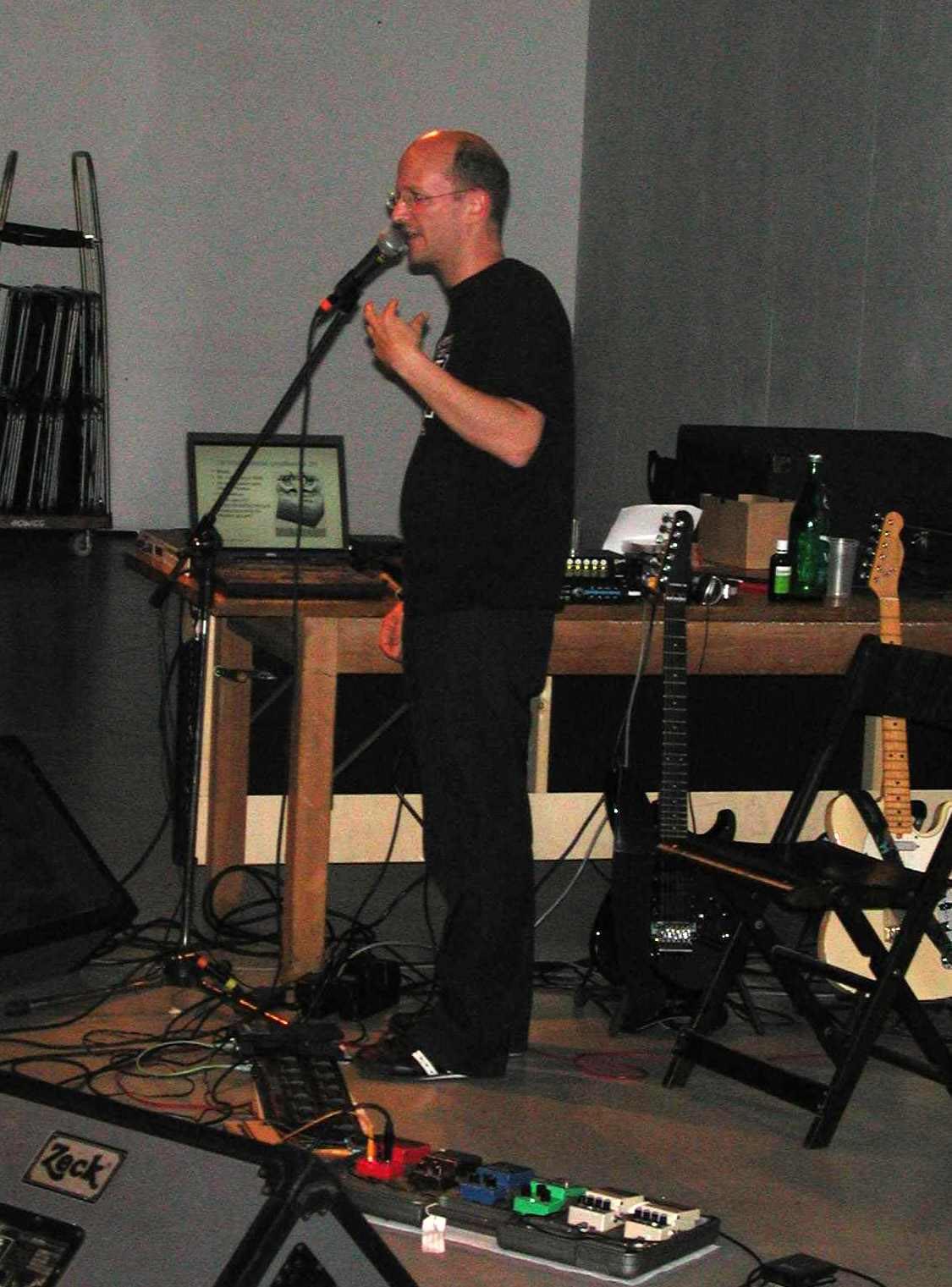 Presenting Loopfestival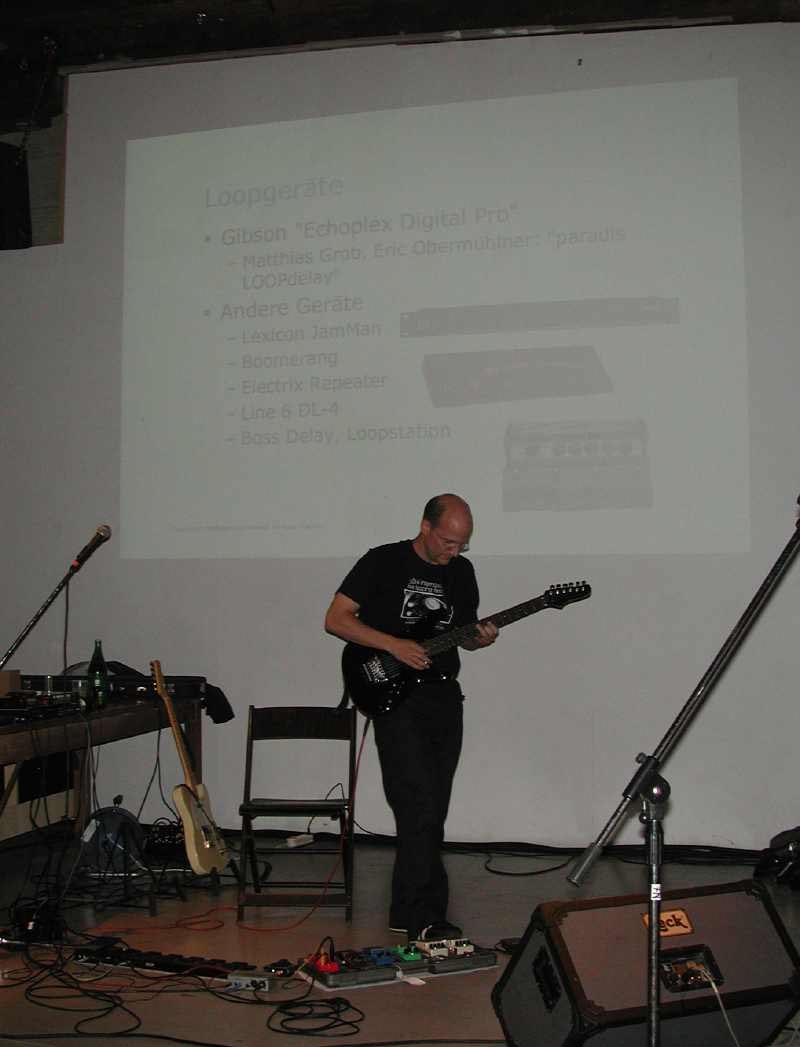 Demoing Boss DD-6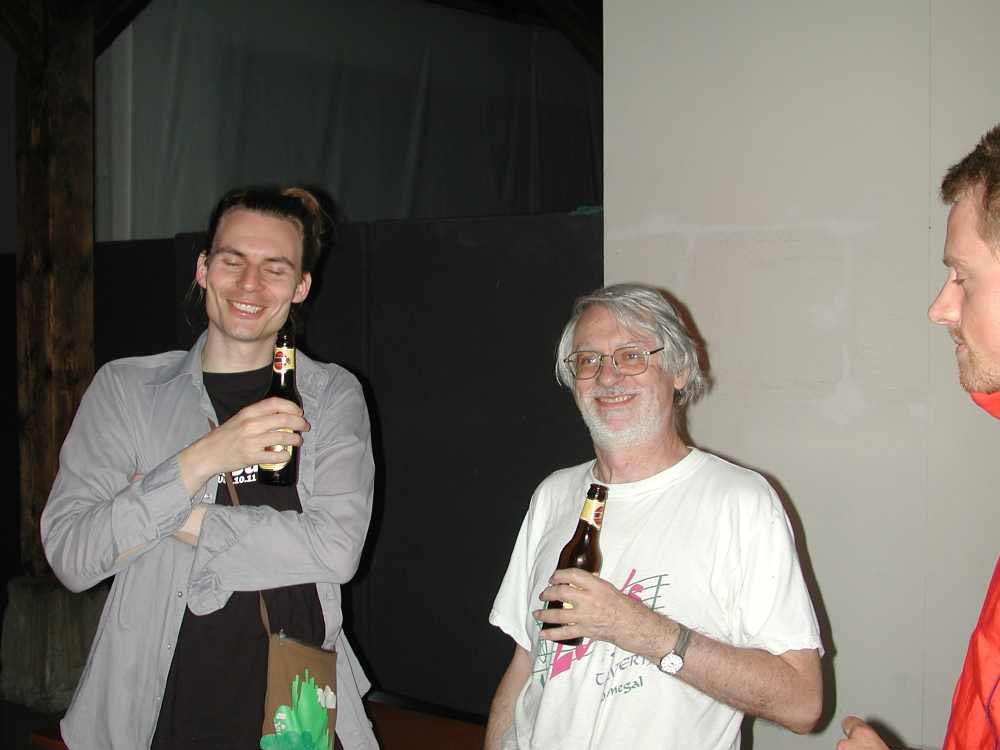 Roland Jurczok, Bruno Spoeri, and ?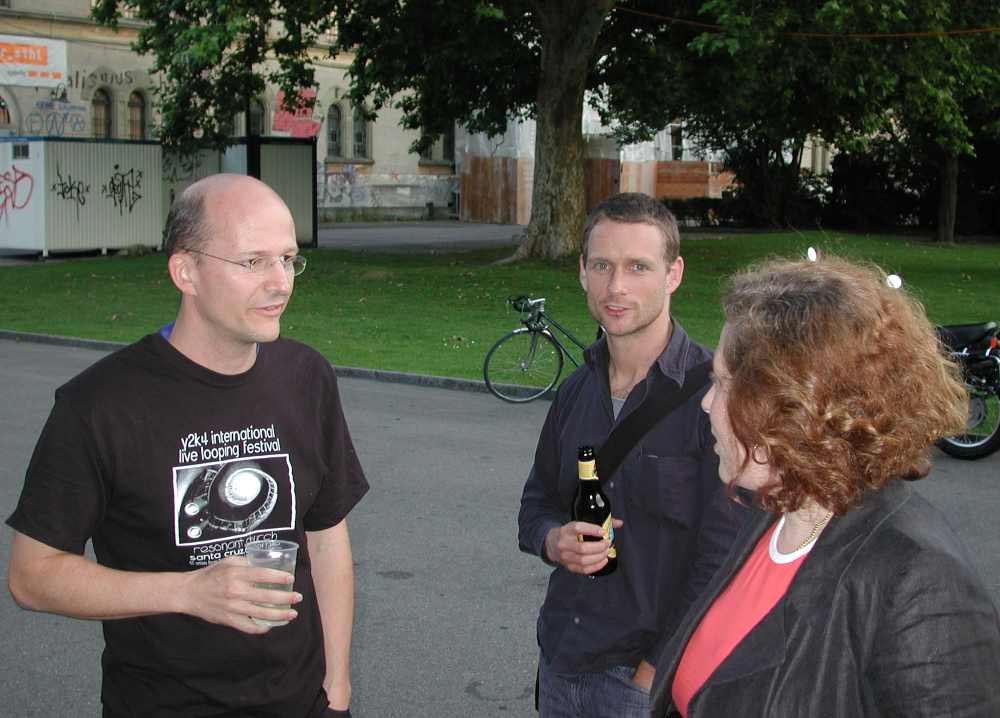 Simon Grab (who did the mastering of my 1st solo CD) and Christina von Rotz (digitaler salon)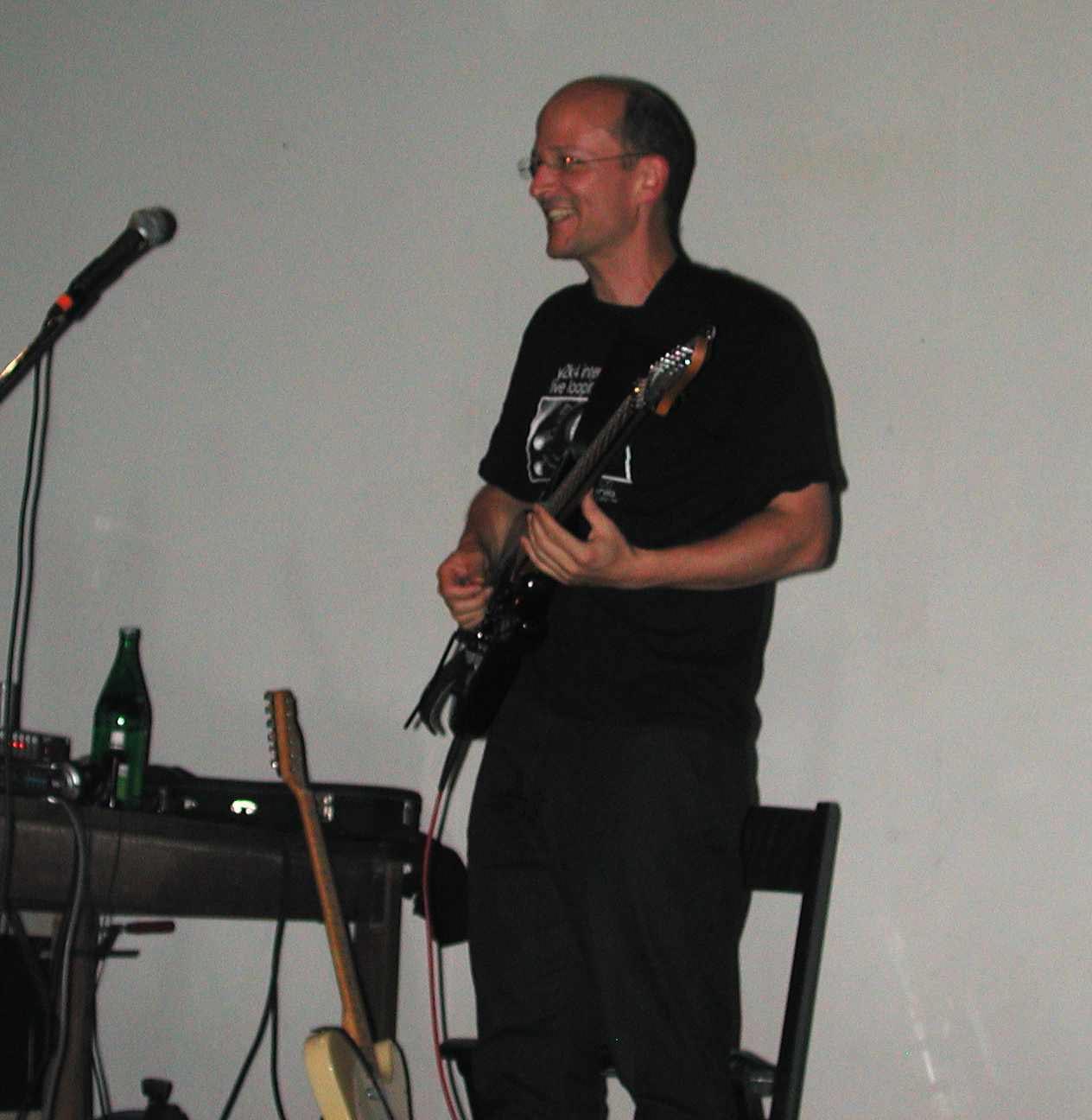 Second batch of photos by Matthias Grob.